Get the Glamour Tan Glow…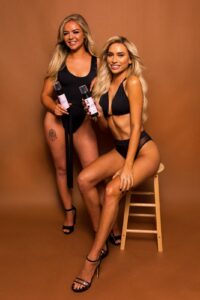 For our latest collection shoot we teamed up with skin therapist and beauty entrepreneur Abigayle Andre. One of Abigayle's companies is the wonderful Glamour Tan,
Glamour Tan is a Luxury Self Tan That Makes You Feel Glamorous… Without The Stained Sheets, Skin Nasties & Horrible Smell! FINALLY!
 Glamour Tan was created to do what other fake tans often promise and never deliver… A gorgeous glowing tan that looks natural, without the set backs! And from the shoot images you can see the tan doesn't disappoint!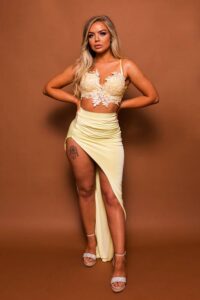 Head over to our collections page to see the full shoot images or shop the collection via the boutique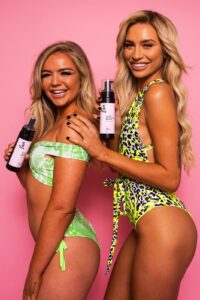 We chose to work with Abigayle not only because we love the product itself but because we love what the Glamour Tan Brand stands for.  Abigayle's ethics match our own, Not only is Glamour Tan is free of parabens, cruelty free and made from a vegan formula but  empowering other women is at the core of what they do. And we just love that!
'Empowering other beauty professionals is at the core of what we do… With recent times our industry has been shook up and it has affected a lot of our businesses which we have grown ourselves and put our heart and soul into. Our business model enables beauty professionals to provide their clients with not only the best tan they've ever had at home, but also a secondary income to supplement them and their business going forward. After the lockdown the glow will continue with professional spray tan solution and the on going option to retail our luxury tan in a way that suits your business.'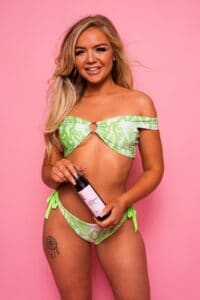 Get your own Glamour Tan Glow… www.glamourtan.co.uk … Thank us later!
TIPS FOR TANNING …
Remember, always use a mitt or gloves for application!
Customise your tan: 1 layer – medium glow 2 layers – dark glow 3 layers – ultra dark glow!
For deeper results, leave on over night!