As you get to know myself & my brand you will get to meet a lot of the people i work with, I believe in protecting your vibe and only hanging out with people who light you up and Sophie Mei Lan is one of those people! Some of you may recognise her from Britain's got Talent but Sophie is not just 'Britain's best belly dancer' she is a passionate mental health advocate & one of those rare people you meet who genuinely want to help others for nothing in return.
We met through another of my wonderful friends Carron Cummings From Simply Ladies Ltd, but ill save that story for another post – It was one of the many fashion shows Carron & I have worked together on and Sophie was one of our Real Women models, when she didn't turn down my offer of opening the show in a slightly risqué dress i knew we would be friends!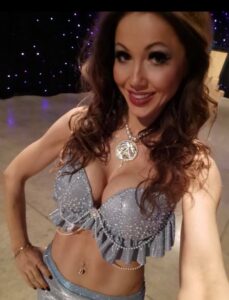 Sophie & I decided to become accountability buddies, both slight workaholics we didn't need motivation from each other but to make sure we were focused on the right thing, we are there to root for one another and have each others backs! We always have such a giggle on our calls, the conversation flows from goals to cringey inboxes off those insta boys, internet trolls, tears but even more laughter & we thought it might be fun to share some of it with you all – as im sure alot of the issues we face so do many others both in buisness and our personal lives.
so we decied to do a Monday Evening Chat every week over on Intagram at 9pm We will alternate between @mamameiblog & @wakebespoke but dont forget to tune in, but for now heres a little intro from Sophie.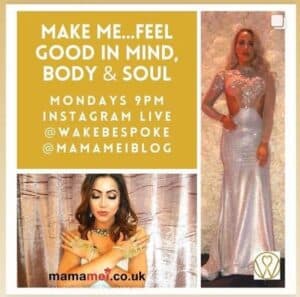 From Kappa popper tracksuit bottoms to high waisted trousers and body con dresses… ever since I was a child I have always tried to fit in with the latest trend no matter how awful or amazing they made me look. But what I have learnt about clothes is that it is how they make you feel that is truly important for our confidence, body shape and to reflect your personality. When I first walked into Wake Bespoke for a fitting I nervously explained my "kind of" style and tried to downplay just how much I love sparkle and cleavage.
But fashion designer to the stars and normal people like me Jordan Wake instantly put me at ease and she was more focused on my own shape and style and making me feel wow. Low and behold I ended up with a stunning sparkly figure hugging dress that suited me perfectly. She was also fitting me to model for the Real Women Fashion Show, organised by Simply Ladies Inc who had introduced us.
That was the starting of our friendship, accountability buddy journey and our ongoing collaborations.
As I work as a mental health and wellbeing 'influencer', business owner, broadcast journalist and a bellydancer (us creative spirits are multi-faceted)..
Jordan became my go-to girl for all my outfits from ball gowns to sparkly bikinis. But other than sequins, sparkles and a shared love of all things personal development… What we are really passionate about is helping women feel good in mind, body and soul. From Jordan's feel-good fashion designs to my love of feel-good fitness and positive affirmations… we wanted to use our skills, smiles and funny life stories to help others feel uplifted in mind, body and soul. We know what it feels like to be judged, put down and bullied for what you look like, who you are and often the beautiful things that make you unique.
So to kick off our journey we have organised a weekly "pick me-up" on Instagram @mamameiblog @wakebespoke where we chat all things Mind, Body and Soul!
"Make me… feel good in the mind, body and soul" Live on Instagram Mondays 9pm (UK time)
So let us help make you feel good in the mind, body and soul… join us Mondays at 9pm for tips, tricks and giggles with us… all with a cuppa, sparkles and northern honesty.
Every Monday 9pm (after tea-time) on instagram live come drink a coffee/tea/cocktail… ask questions, laugh and cry with us…
We hope to see you there hun!
(And get ready for more of our sparkly, positive and useful content coming soon… ready to make this world a brighter, empowering and uplifting globe of glitter!)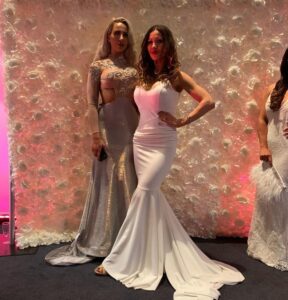 Follow @WakeBespoke @MamaMeiBlog and @BellydancerSophie for all the smiles, sparkles and sprinkling of positivity you could wish for